We take local to a whole new level with our local catering services.
When you think about local catering services, you might think of any catering company that serves the local Winston-Salem, North Carolina area. At Dine By Design Catering, we certainly meet that criteria, but that is not the only way in which we classify ourselves as a local caterer. We take the local part seriously and endeavor to utilize as many local ingredients as we can, even going so far as to manage our own garden for some of the produce.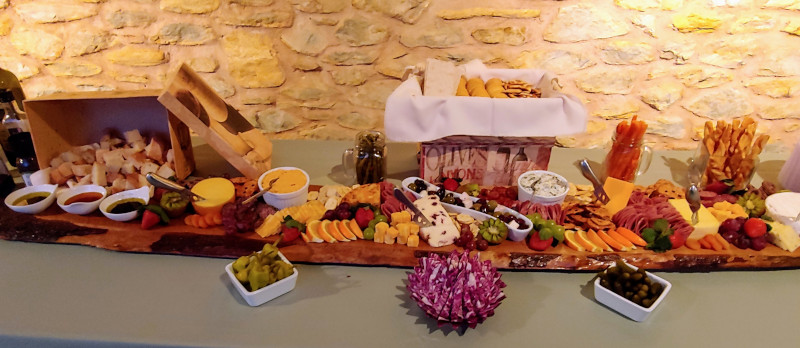 In addition, instead of using sauces, marinades, and salad dressings that were mass-produced, we craft our own from scratch for a freshness and uniqueness that screams "local." We believe that the extra mile we go sets us apart from other local catering services. With the use of local ingredients, making everything from scratch instead of relying on canned or frozen products, and being flexible and talented in creating custom menus as needed or requested, we feel that our catering of your event will more than impress you and your guests.
As is the case with most businesses, we've taken several precautions given the current healthcare climate. We are diligent when preparing all dishes, and we've instituted a two-person rule, which means only two people will manage your catering order from start to finish. They'll serve your event attendees and handle the serving utensils to reduce the risk of contamination. We are more than happy to make other accommodations if you let us know when you call us for local catering services. Call today with any questions that you might have.
---